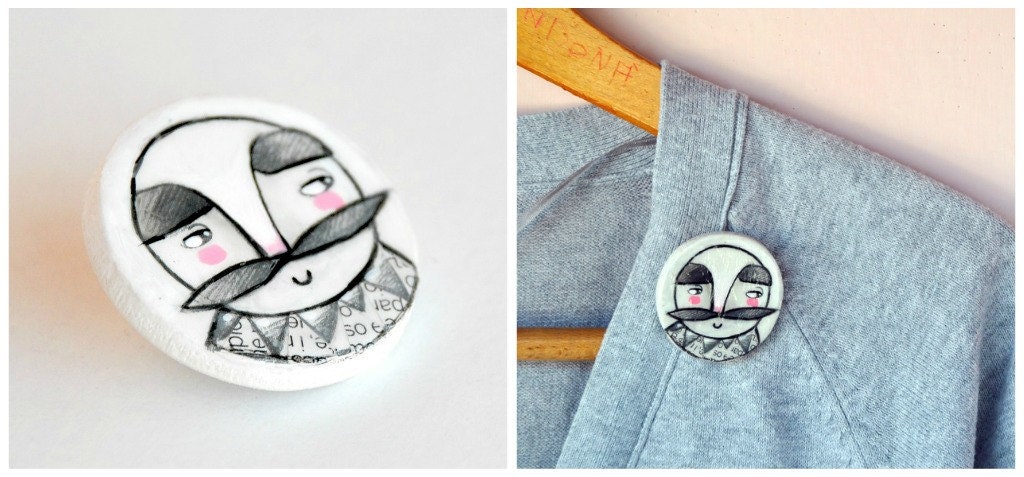 (Pictures via)
Hello, I'm back!
 Back from the strains of work and missing holidays… here I am! : D   I resume breathing a little bit with you, with great pleasure that I write and talk of little things and big.
I promised you a report on my last light (very light I would say!) Shopping. You will see color, illustrations (with illustrations are a child again!), and some decor ideas.
You may be wondering what makes us a mustachioed "ominetto" on this page …
I confess, I fell in love with him. Renon Irene gave him life, and so He dwelt in her lovely Etsy shop (Ireneagh).
Now moved to the collar of my coat to make it smile! Do you find it so sweet, too?
Irene paints and her characters are colorful, dreamy, simple and full of expression. Talented Irene!
: D
(Immagini Artoleria)