The art of folding paper, reflects the desire to present an excellent gift. It represents the honor and interest made to the person you love. The attention devoted to what is fragile yet sublime.
In this art the outward lives and merges with the inner life of things. We Westerners find it hard to understand. But we try.
Origami fact has become part of everyday life. Among other things, I think making new value to the paper, and heat to the edges and geometries.
Pure decoration becomes functional onto objects, home decor, furnishings and clothing; in this case, accessories.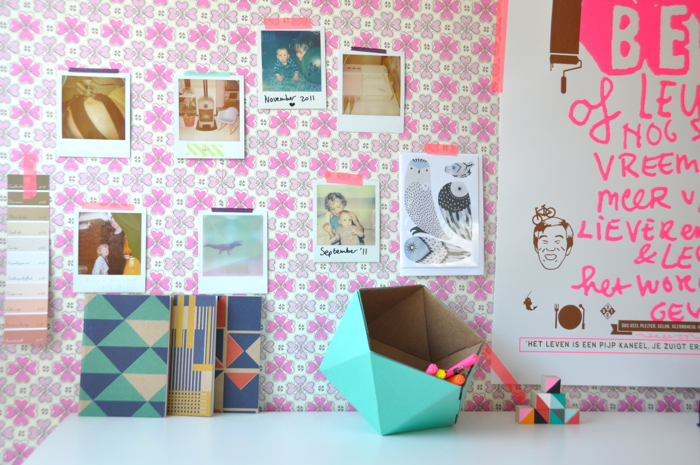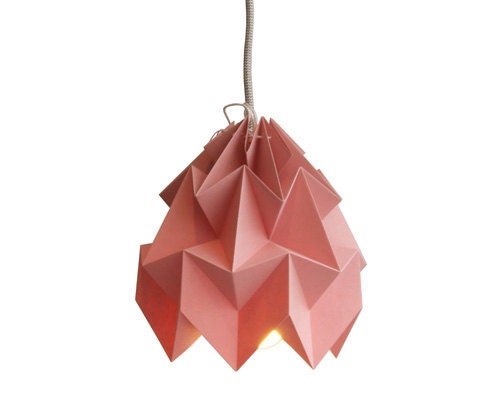 Studio Snowpuppe on Etsy
[http://thisis-blog.blogspot.com/ Photography by Trine Thorsen, Styling by Kirsten Visdal]
[Jacqui Symons designer of origami chandeliers]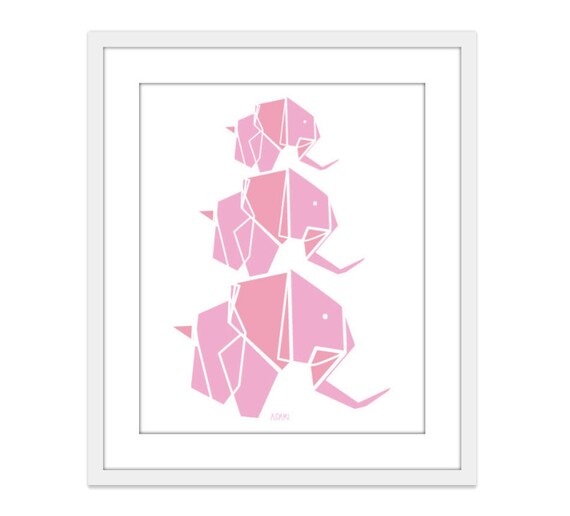 AldariArt on Etsy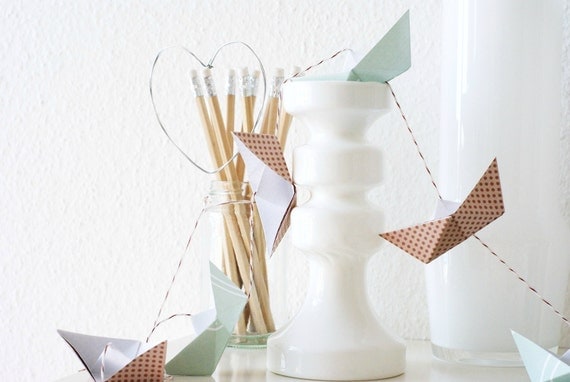 DomesticStoriesShop on Etsy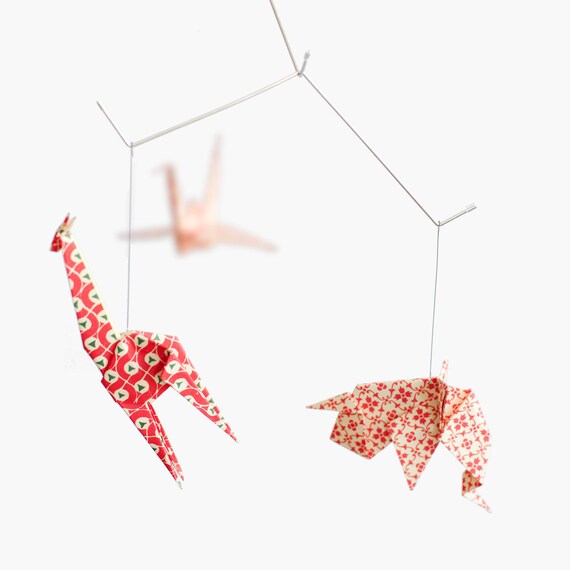 Kidivist o Etsy
Because of my passion for interior decoration could not miss the prints, the garland, the carousel (mobile).
* -. – *
&
Accessories? I seeked around a lot, but Etsy brings together, in my opinion, the most original and captivating drug origami jewelry designers, fabric or paper.
Homaco is of great originality for its exquisite necklaces, jewels made of folded origami in multiple forms, its characteristic; MillegrudiCarta, likewise, Italian, making refined and delicate, jewelry and home decor,  while Secret Finds only has this pendant crane-like … what a shame! It's delicious!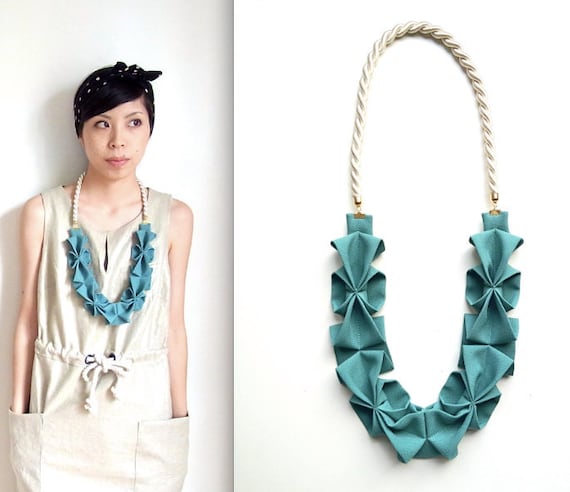 HOMAKO on Etsy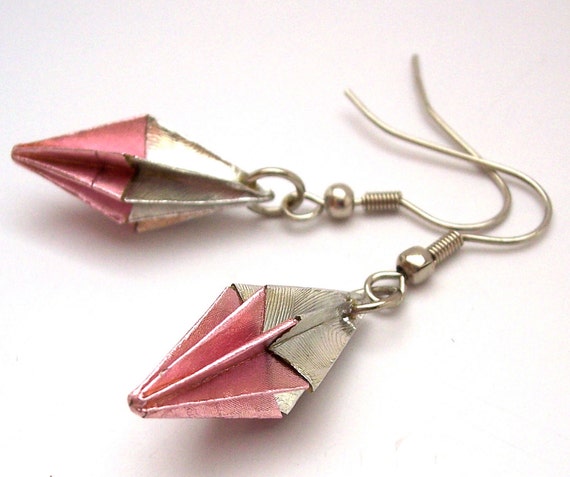 foldedjewels on Etsy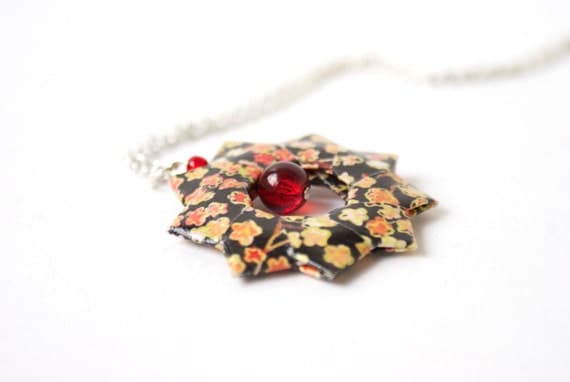 MilleGrudicarta on Etsy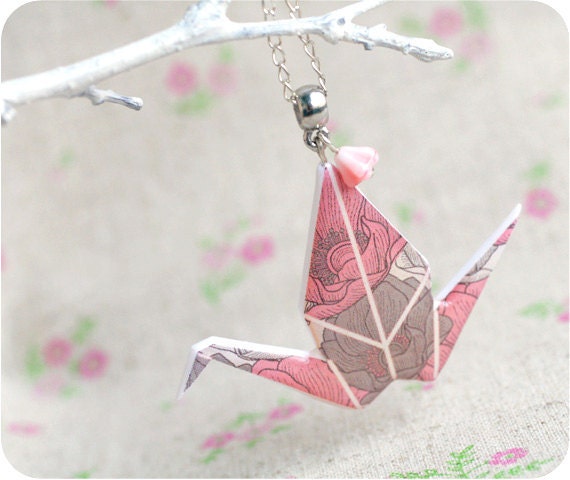 SecretFind on Etsy
*-.-*
Not only jewelry: we believe that this is a bag? It opens like a sheet, and it closes like a jewel.

Orishiki si NaokiKawamoto. You should go to see this site … phenomenal design!
* -. – *
You are amazed as I am?
Anyway… Se you here soon!!